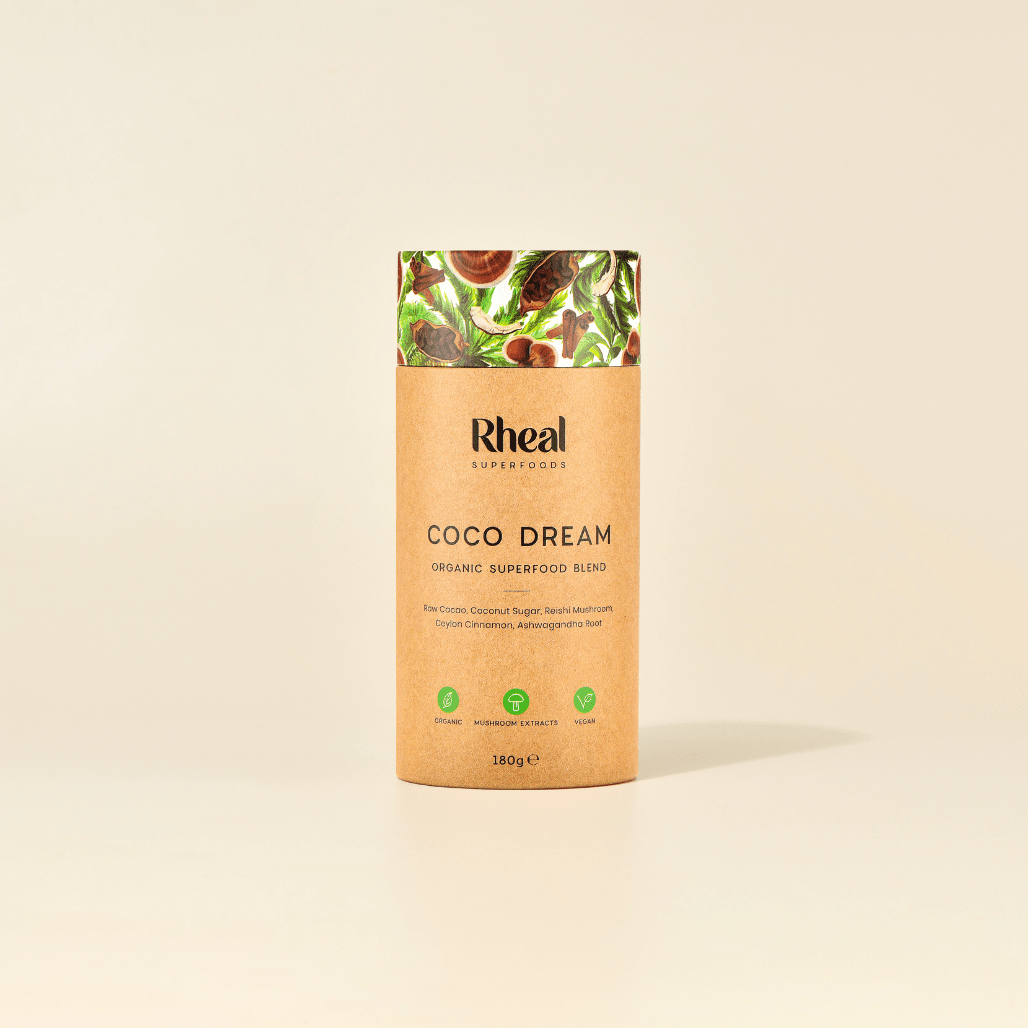 500mg
Reishi Mushroom Extract
Certified Organic
Gluten Free & Plant Based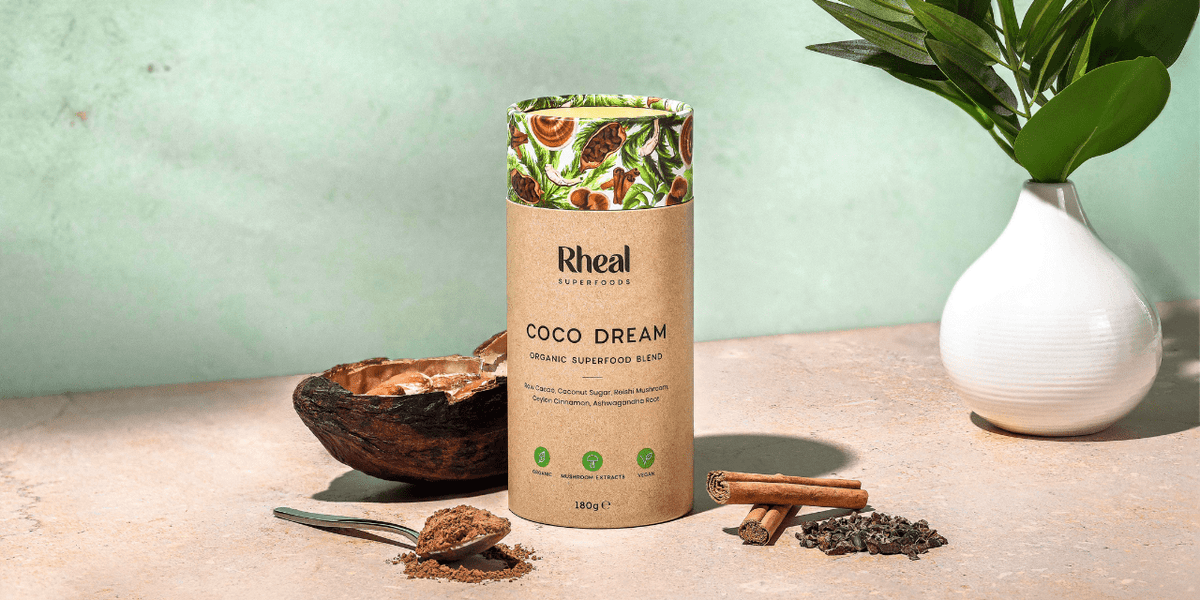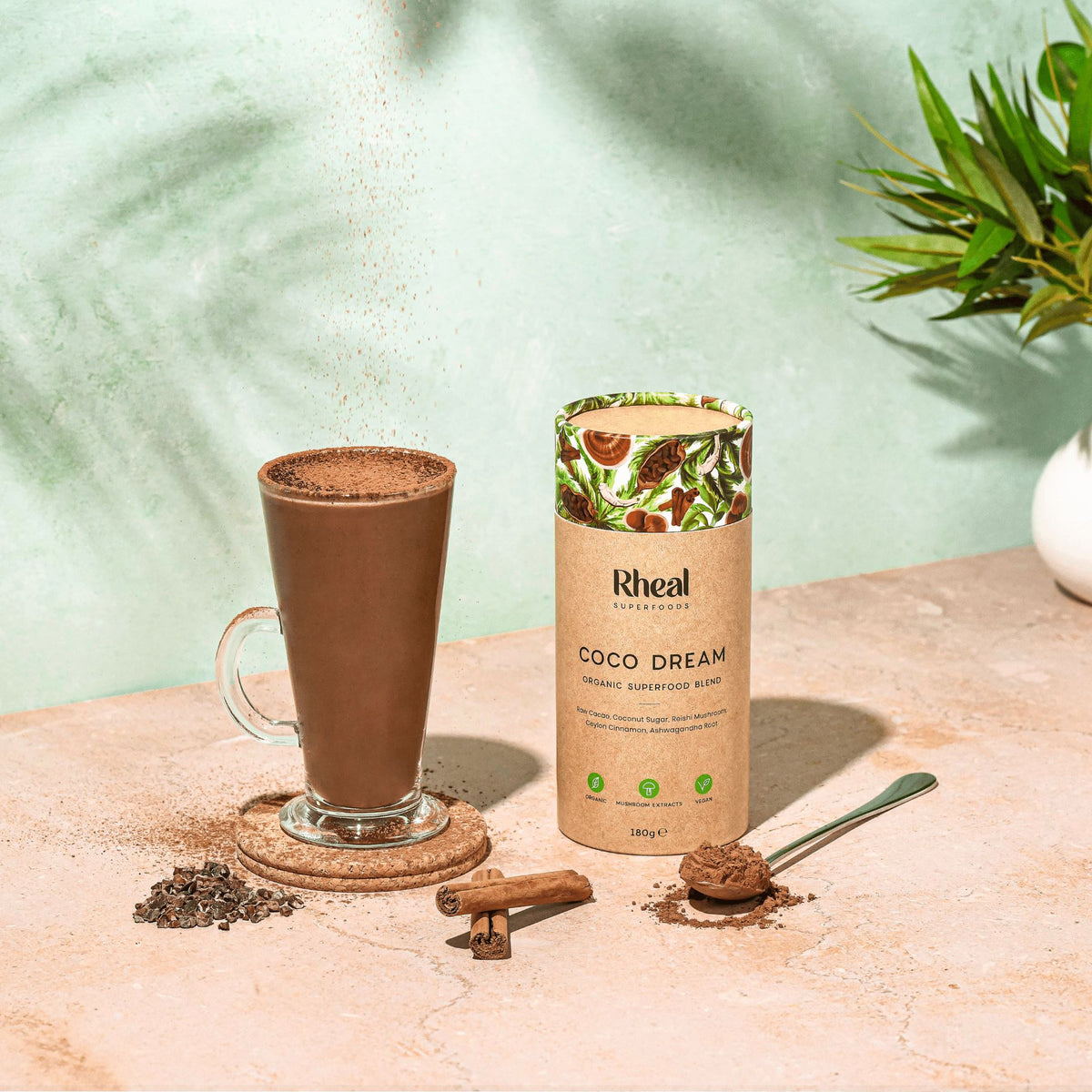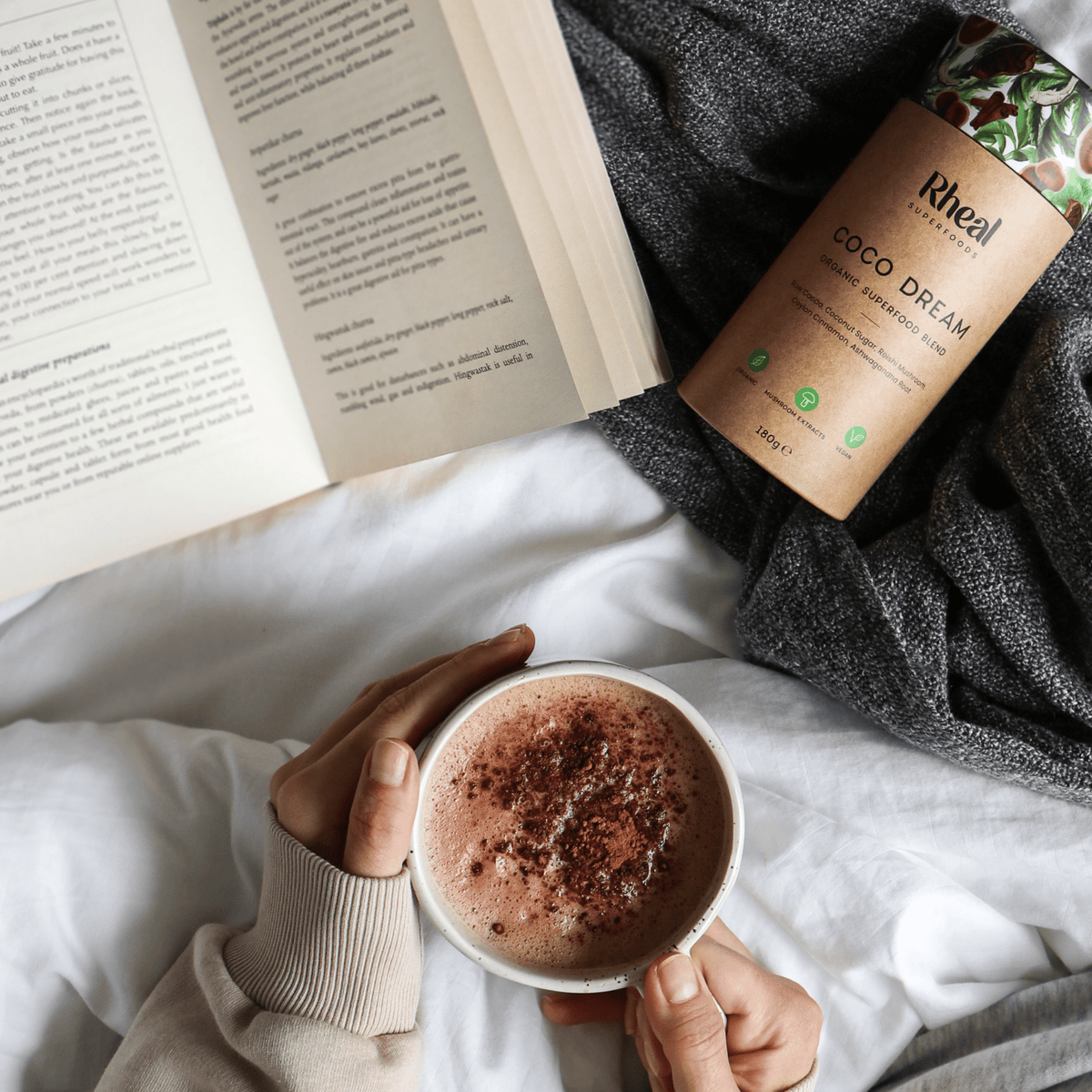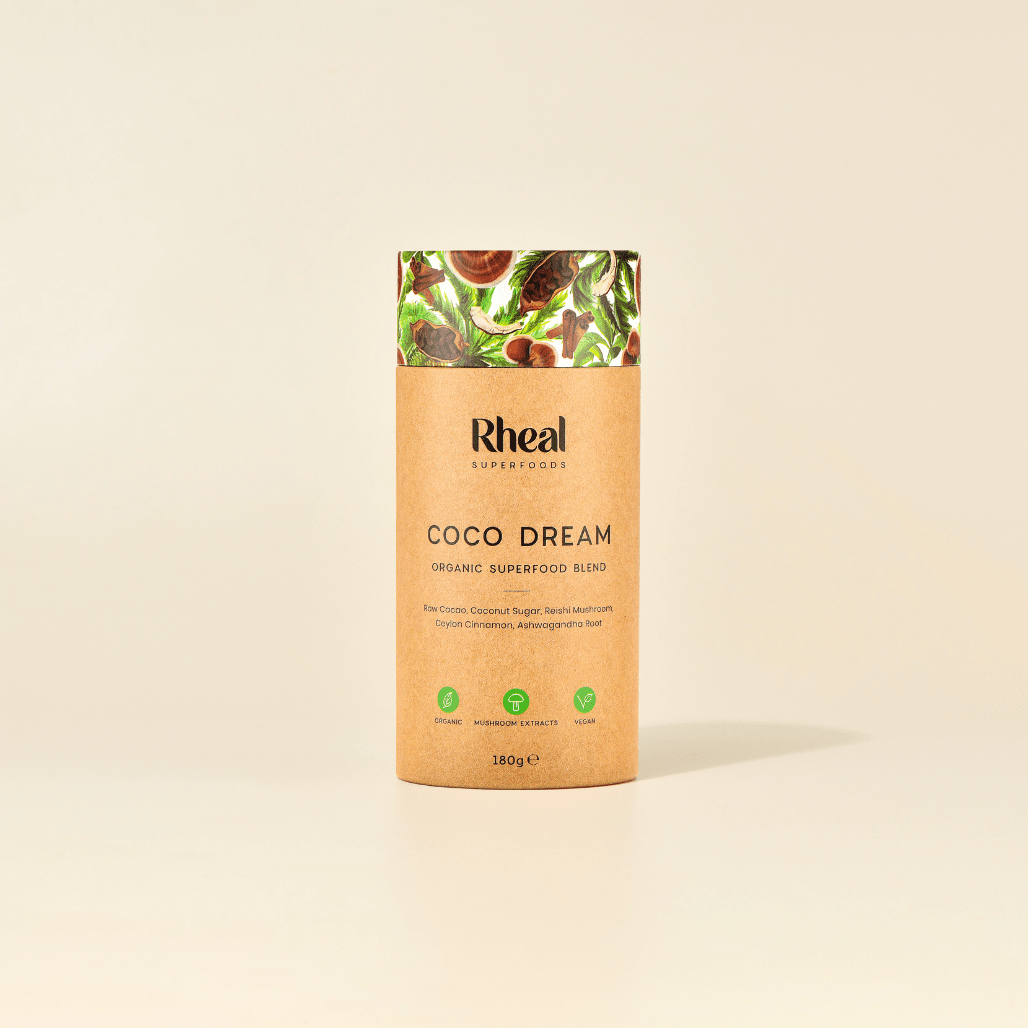 500mg
Reishi Mushroom Extract
Certified Organic
Gluten Free & Plant Based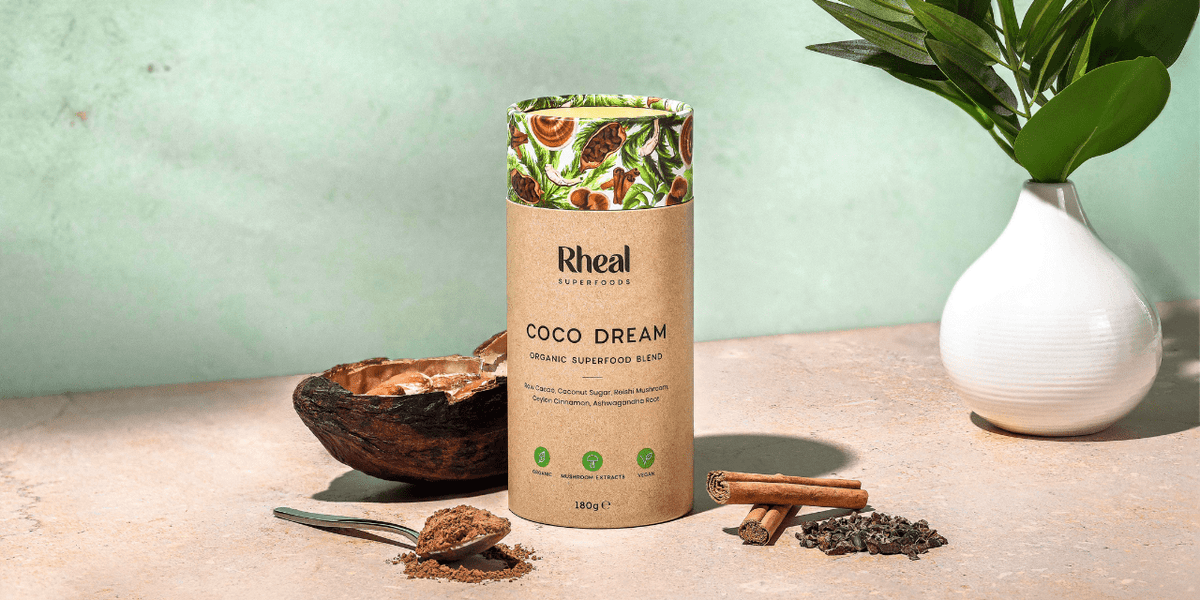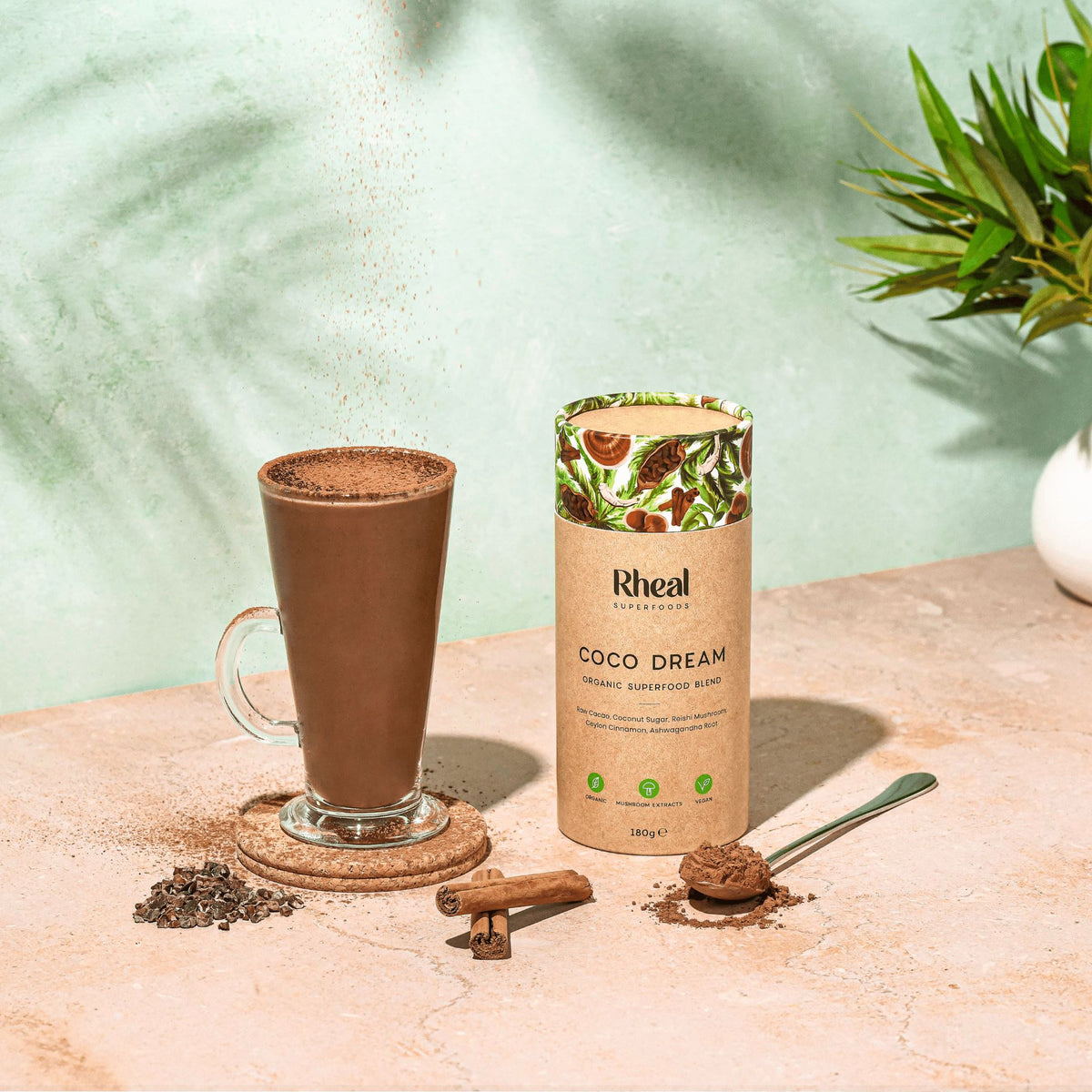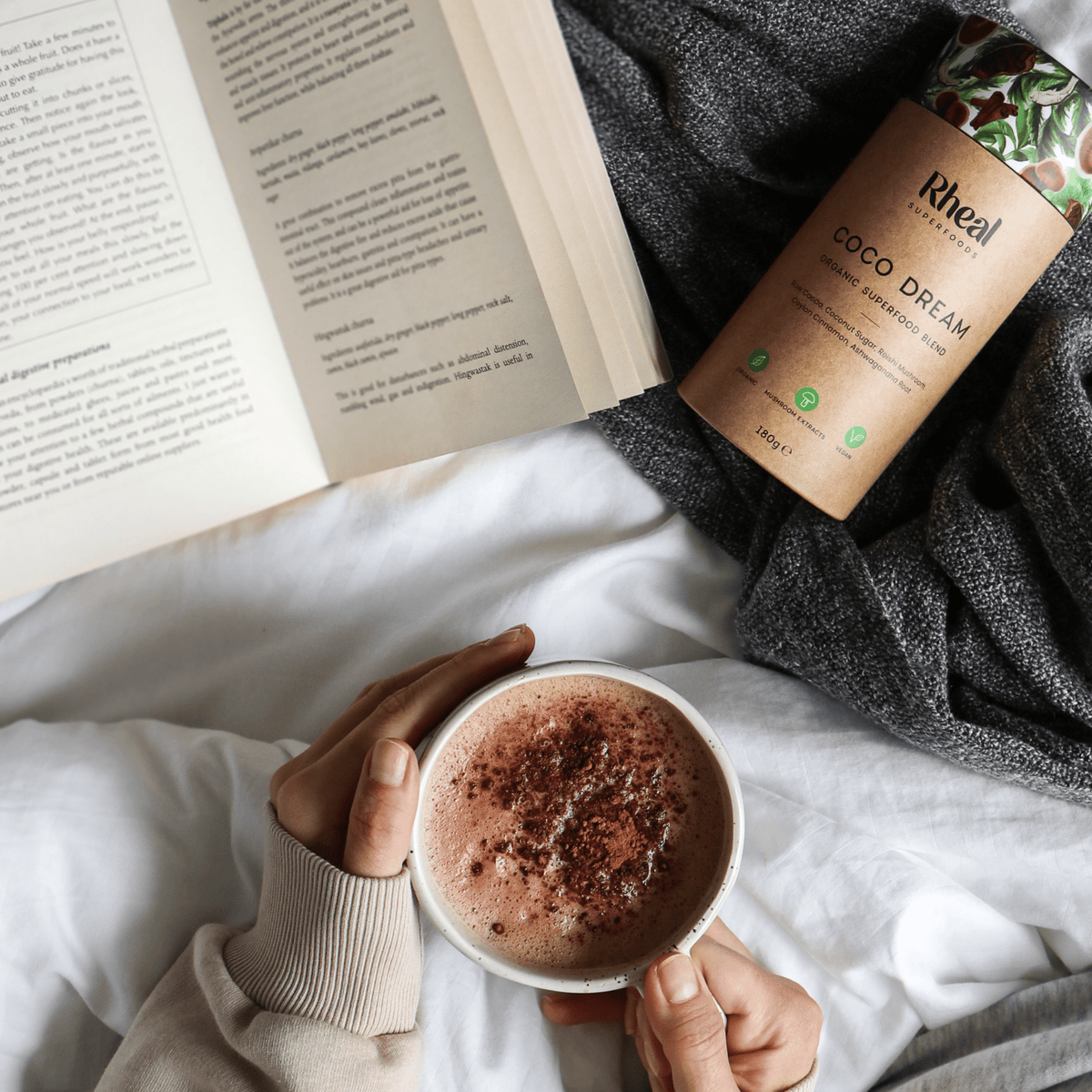 Coco Dream
Relax and unwind with the perfect healthy hot chocolate.
Reishi Mushroom & KSM-66 Ashwagandha: to relax the mind for a better night's sleep.
Raw Cacao & Cinnamon: for a delicious, healthy hot chocolate - the perfect brew before bed.
Suggested Use: mix a teaspoon with a little hot water, before topping with warm milk (add an optional sweetener).
Ingredients

A blend of organic raw Peruvian Cacao, Coconut Sugar, Reishi Mushroom, KSM-66 Ashwagandha and Ceylon Cinnamon.

How To Use

Ready in an instant. Just add me to hot water and mix until I dissolve. Top with warm milk and a sweetener if desired.

​​"The Startup Creating Premium Superfood Blends To Improve Your Health"

"Superfoods Are The Future"
Tej Lalvani, CEO Vitabiotics

"Help boost your
all-round wellness"

"Rising stars"
Relax & Unwind
With Reishi Mushroom Extract and Ashwagandha.
Healthy Hot Chocolate
With Organic Raw Cacao & Cinnamon.
Low Sugar
With less than 1.5g of sugar per serving.
Always Organic
Certified Organic by Organic Farmers & Growers (OF&G).
Night Cap
Mix with a little hot water and top with warm milk.
30 Servings
To support you every night.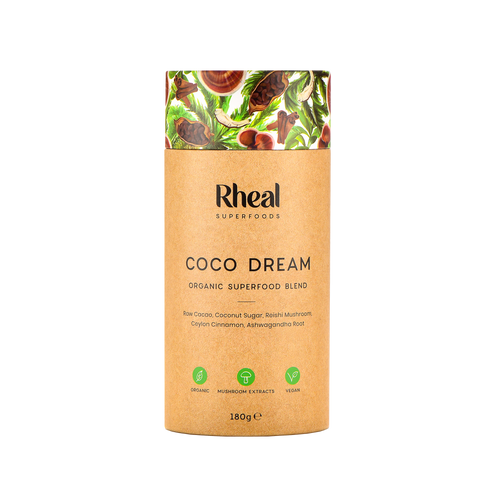 One Time Purchase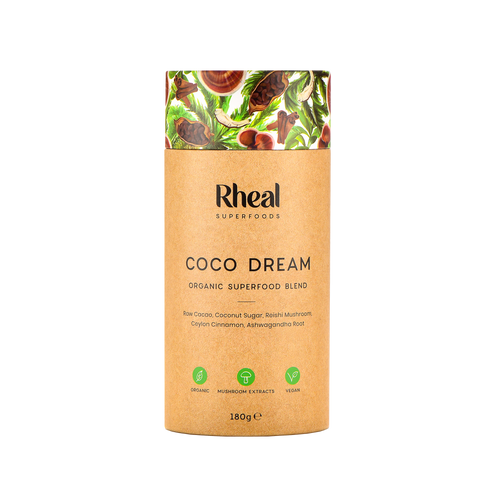 Subscription
15% off subscription products
Free UK shipping
Skip or cancel anytime
We'll do good for you, and we'll do good for the planet too.
With every order, we plant a tree on your behalf with our charity partner, Ecologi. As a company, we're committed to helping rebuild areas affected by deforestation and reducing carbon in the atmosphere. And so far with your support, we've planted over 80,000 trees across the world!
See our blends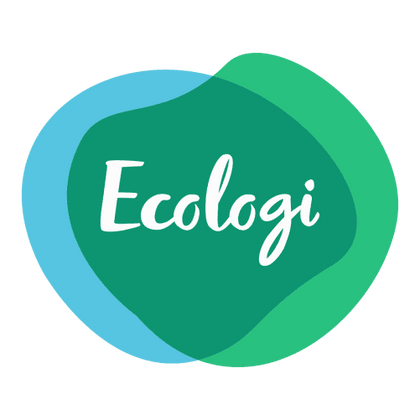 Commonly asked questions
What does Coco Dream taste like?
Coco Dream is made with raw Pervuvian cacao, which has a slightly bitter taste just like dark chocolate. We add cinnamon and coconut sugar, for a little natural sweetness.
What is the amount of Reishi Mushroom per serving?
Each 6g serving of Coco Dream provides 500mg of Reishi Mushroom Extract.
How do you use Coco Dream?
You can enjoy Coco Dream just like any other hot chocolate, by stirring into hot water and topping with warm milk. We would recommend stirring into a small amount of water first, then topping up with the remainder of hot water and milk to help it dissolve completely.You can also add a little maple syrup or natural sweetener if desired.
Is it high in sugar?
Coco Dream contains a small amount of Coconut Sugar, a natural and unrefined sugar which adds a little sweetness to balance out the slightly bitter taste of raw cacao and Reishi mushroom. We don't add any refined sugars or sweeteners and the total sugar content per serving is just under 1.5g.
Can I have Coco Dream if I'm pregnant or breastfeeding?
All of our superfood blends are certified organic and contain only the highest quality of natural ingredients. However, there is not enough research into the use of ashwagandha when pregnant. Therefore, we would recommend avoiding Coco Dream during pregnancy. However, we would always recommend that you speak with your doctor or midwife if you are pregnant - in case there are any specific reasons why you should not consume our products or certain ingredients.