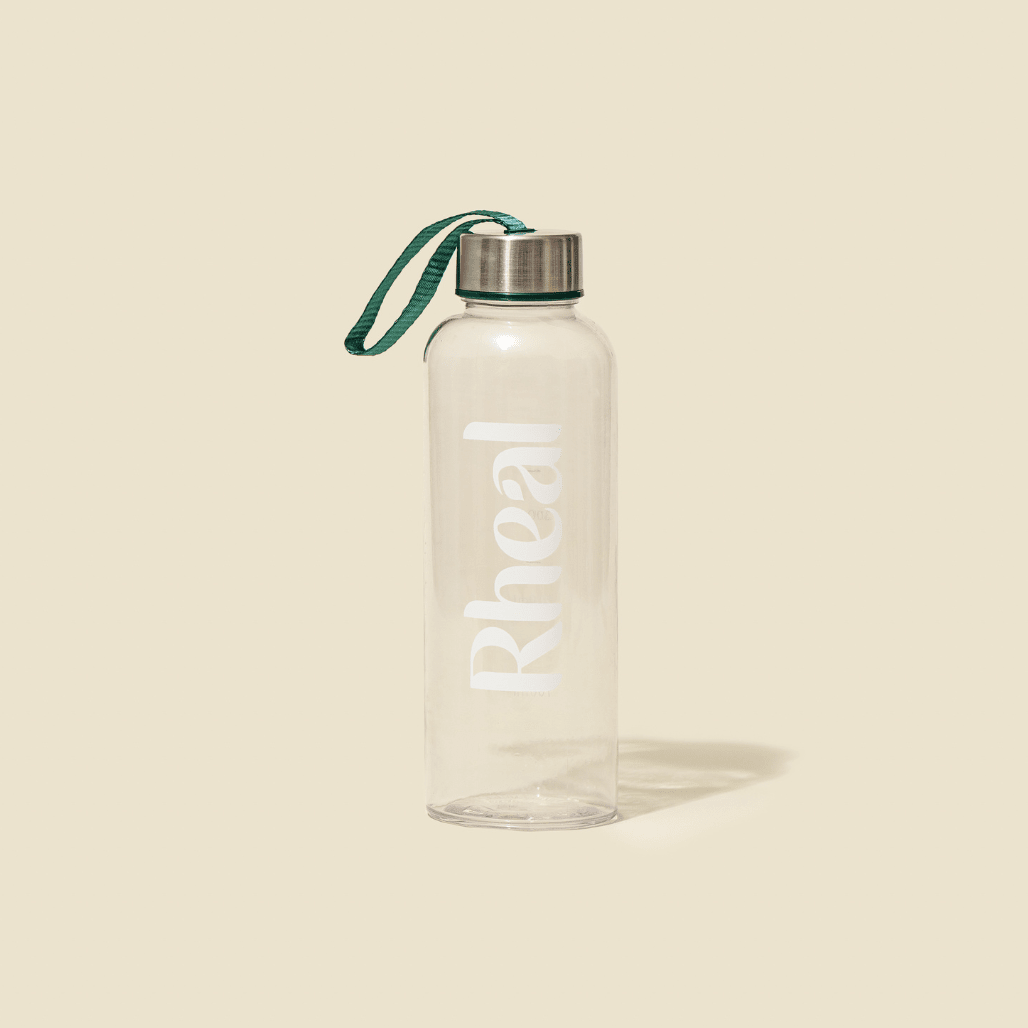 BPA-free
Tritan™ plastic
Leak-Proof & Hard Wearing
Readable fill lines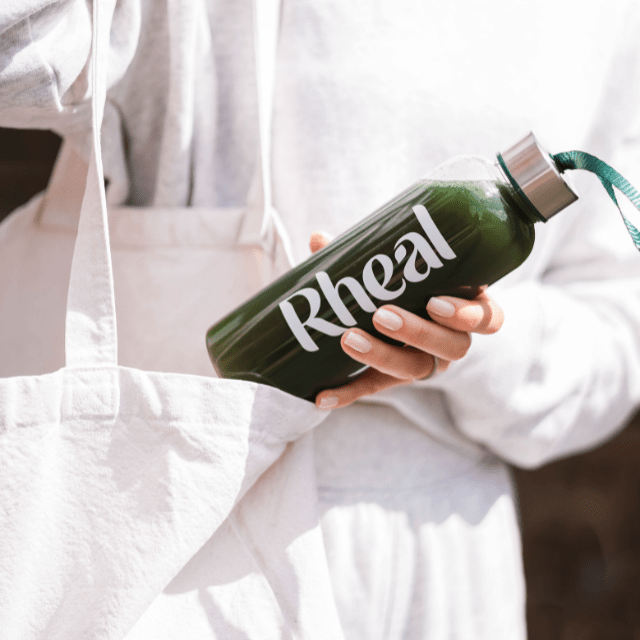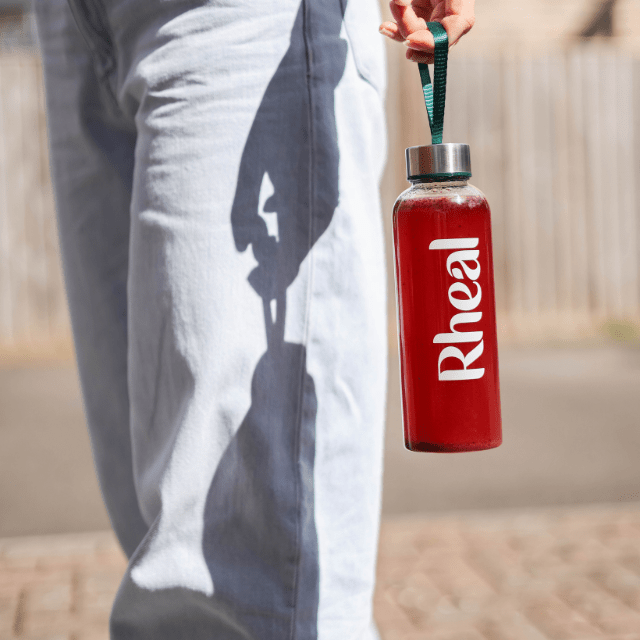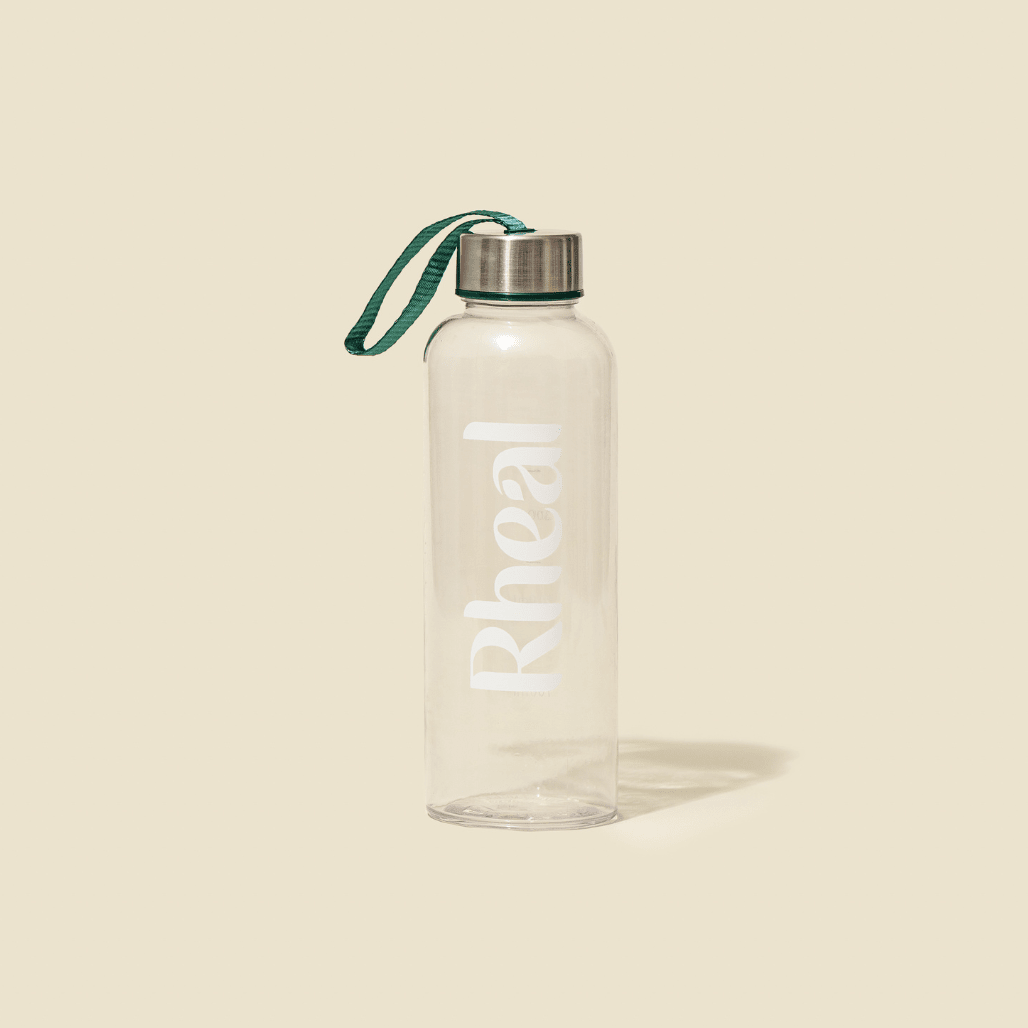 BPA-free
Tritan™ plastic
Leak-Proof & Hard Wearing
Readable fill lines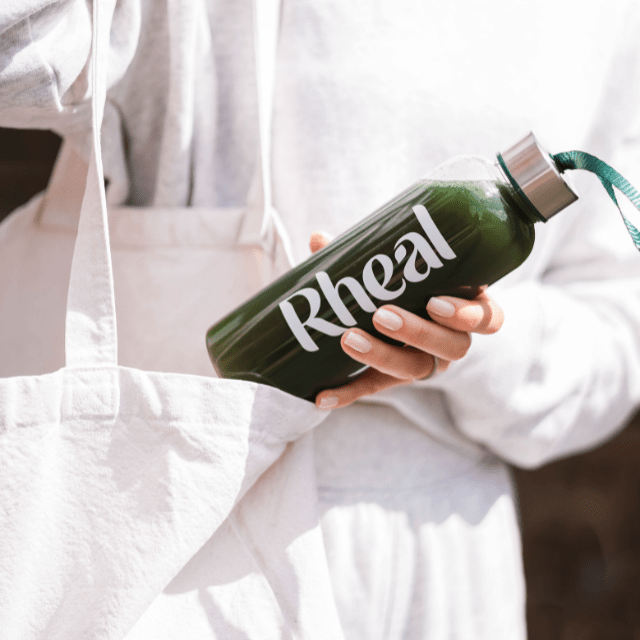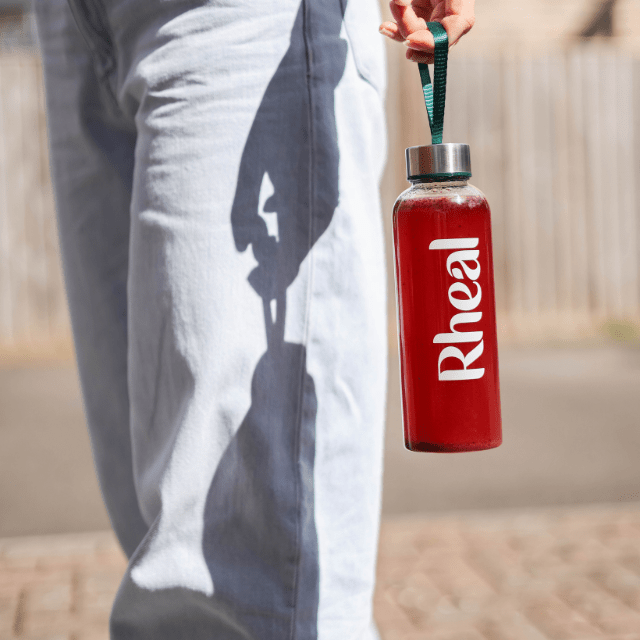 Rheal Bottle
Enjoy Rheal on-the-go with our super durable, BPA-free bottle
Rheal on-the-go: tight for time? You can now enjoy your favourite Rheal Superfoods whilst on the move. 
BPA Free, Tritan™ Plastic: your new reusable bottle that's hard wearing and long lasting. 
Leak-proof: keep those superfoods safe with our leak-proof stainless steel lid. 
Clear Fill Lines: so you can easily measure the perfect amount of liquid for your superfoods. Just shake & sip away!
Handle with care: it's best to hand wash your Rheal bottle as the dishwasher may damage it. 

​​"The Startup Creating Premium Superfood Blends To Improve Your Health"

"Superfoods Are The Future"
Tej Lalvani, CEO Vitabiotics

"Help boost your
all-round wellness"

"Rising stars"
We'll do good for you, and we'll do good for the planet too.
With every order, we plant a tree on your behalf with our charity partner, Ecologi. As a company, we're committed to helping rebuild areas affected by deforestation and reducing carbon in the atmosphere. And so far with your support, we've planted over 80,000 trees across the world!
See our blends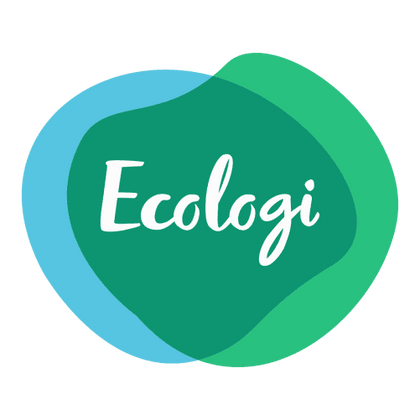 Commonly asked questions
Can I put the bottle in the dishwasher?
Please only hand-wash your Rheal Bottle, as the dishwasher can damage the logo printed onto the bottle. However, you can put the stainless steel lid in the dishwasher if you'd prefer!
Can I use the bottle for my daily serving of superfoods?
Yes! Our Rheal Bottle is the perfect shape & size for you to enjoy your Rheal Superfoods on the move. Millilitre measures are clearly printed onto the bottle so you can easily measure out your liquid before adding your serving of superfoods! Place the lid on-top, shake it up and sip away.