250mg
Lion's Mane Mushroom
250mg
KSM-66® Ashwagandha
50mg
Caffeine
250mg
Lion's Mane Mushroom
250mg
KSM-66® Ashwagandha
50mg
Caffeine
Shroom Coffee
The perfect brew for calmer energy, without the jitters.
Arabica Coffee: a premium and organic Colombian Arabica coffee, for a delicious flavour & aroma.
Functional Mushrooms: with 250mg of Lion's Mane Mushroom per serving.
Adaptogenic Properties: with 250mg KSM-66 Ashwagandha.
Less Caffeine: only 50mg of caffeine per serving, for energy without the jitters.
Suggested Use: brew as normal with hot water and add a splash of milk if desired.
Ingredients

Organic: Arabica Instant Coffee, Lion's Mane Mushroom Extract, KSM-66 Ashwagandha Extract.

How To Use

Ready in an instant. Just add hot water and a splash of milk (if that's your thing). Tastes smooth, and just like coffee – not like mushrooms.

​​"The Startup Creating Premium Superfood Blends To Improve Your Health"

"Superfoods Are The Future"
Tej Lalvani, CEO Vitabiotics

"Help boost your
all-round wellness"

"Rising stars"
Energy Without The Crash
With only 50mg of caffeine per cup.
An Enhanced Brew
With Lion's Mane & KSM-66 Ashwagandha.
Delicious Arabica
Made with Organic Colombian instant Arabica coffee.
Always Organic
Certified Organic by Organic Farmers & Growers (OF&G).
The Perfect Brew
Mix with hot water and add a splash of milk if desired.
60 Servings
To support you every day.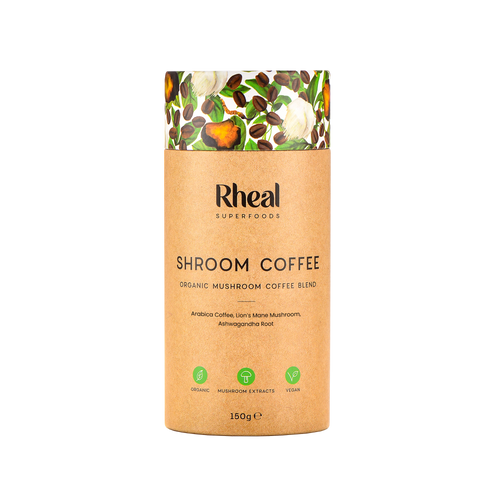 One Time Purchase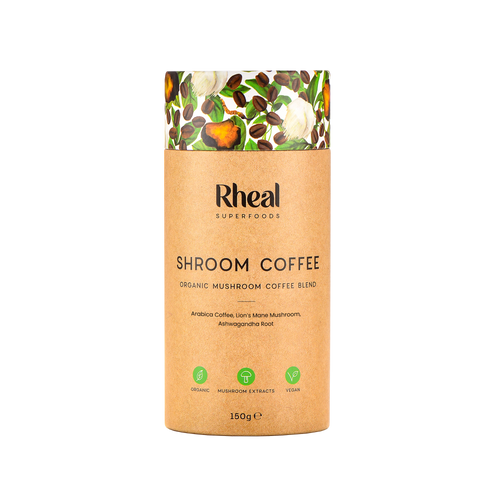 Subscription
15% off subscription products
Free UK shipping
Skip or cancel anytime
We'll do good for you, and we'll do good for the planet too.
With every order, we plant a tree on your behalf with our charity partner, Ecologi. As a company, we're committed to helping rebuild areas affected by deforestation and reducing carbon in the atmosphere. And so far with your support, we've planted over 80,000 trees across the world!
See our blends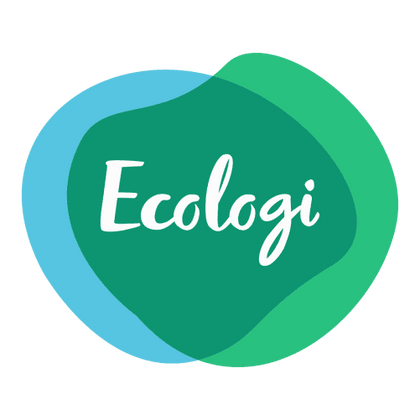 Commonly asked questions
Does it actually contain real coffee?
Shroom Coffee is made using Organic Arabica coffee from Colombia. It is an instant coffee which is spray-dried to enable us to blend it with our medicinal mushrooms.
Does Shroom Coffee contain caffeine?
Shroom Coffee contains 50mg caffeine per serving, around half that of a regular coffee. It has added Lion's Mane Mushroom which helps to balance out the unpleasant affects of caffeine.
What does Shroom Coffee taste like?
As it is made with Arabica coffee, Shroom Coffee has an amazing flavour and aroma. Lion's Mane is added for its health benefits rather than flavour, so it tastes like coffee - not mushrooms!
What amount of medicinal mushrooms are there per serving?
Each cup of Shroom Coffee contains 250mg of Lion's Mane Mushroom per cup.
Can I have Shroom Coffee if I'm pregnant or breastfeeding?
All of our superfood blends are certified organic and contain only the highest quality of natural ingredients. However, there is not enough research into the use of ashwagandha when pregnant. Coffee is also a natural source of caffeine, which people sometimes choose to avoid during pregnancy. Therefore, we would recommend avoiding Shroom Coffee during pregnancy. We would always recommend that you speak with your doctor or midwife if you are pregnant - in case there are any specific reasons why you should not consume our products or certain ingredients.