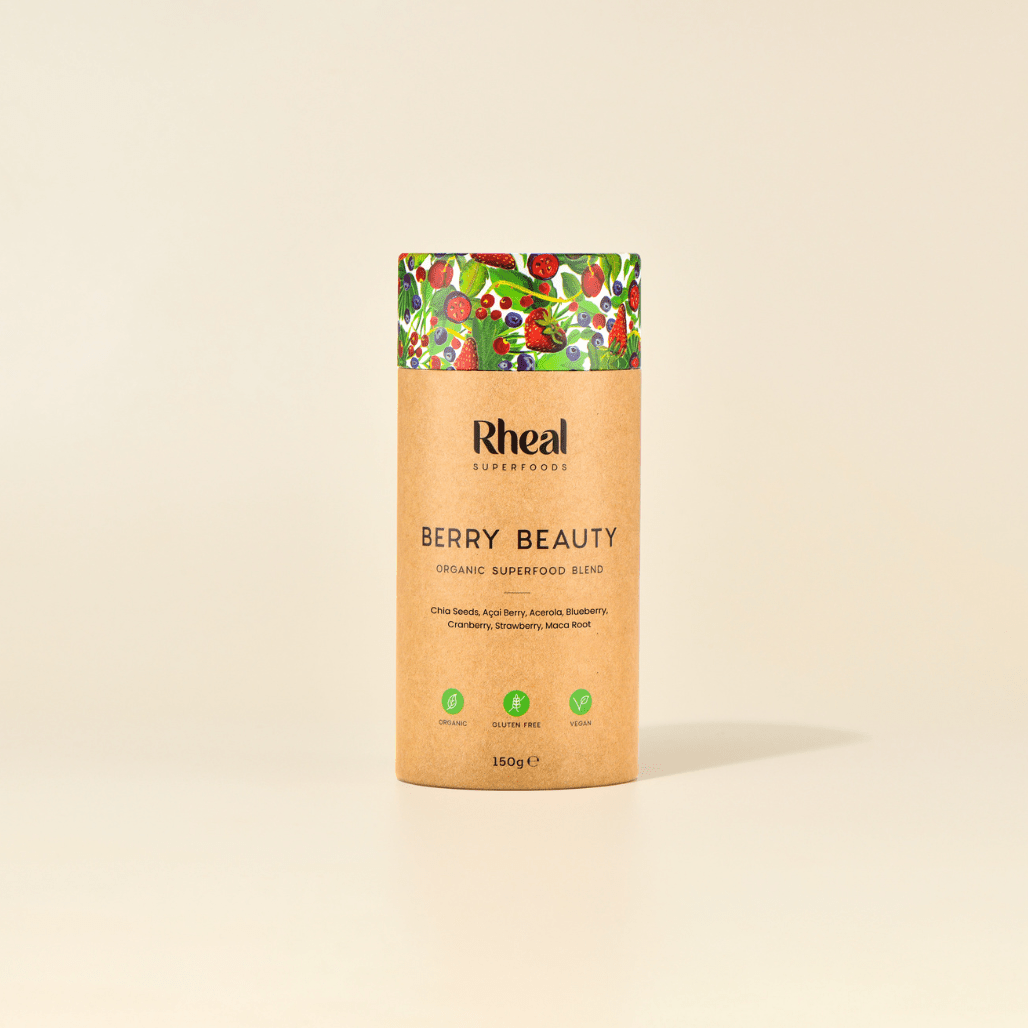 7
Nutritious Superfoods
Certified Organic
Gluten Free & Plant Based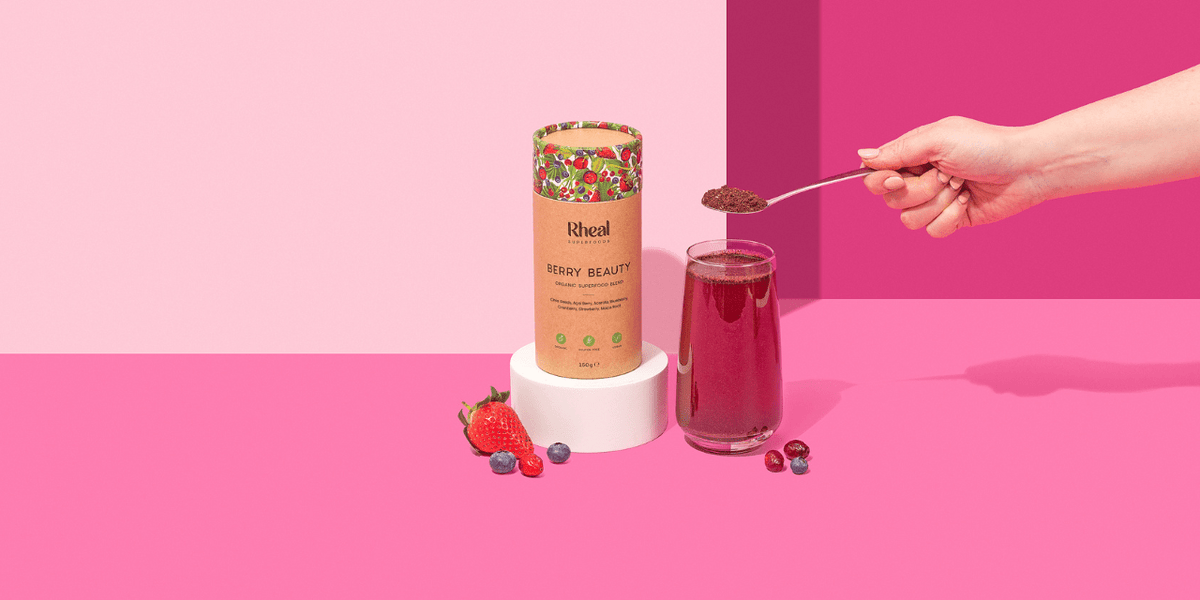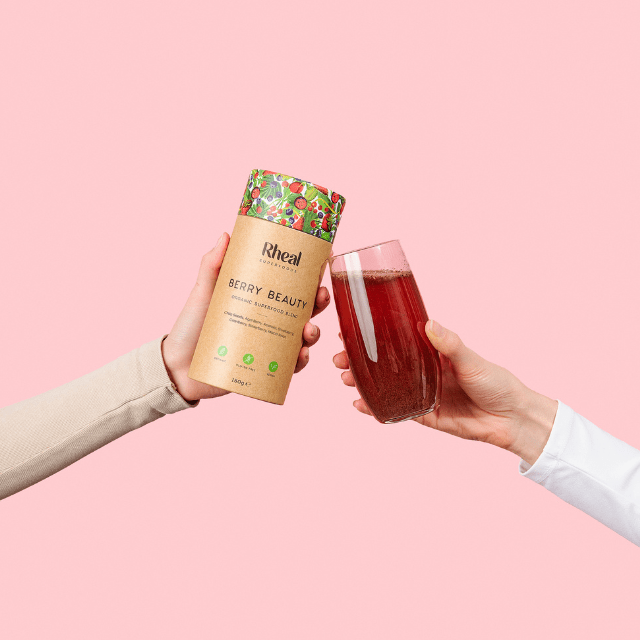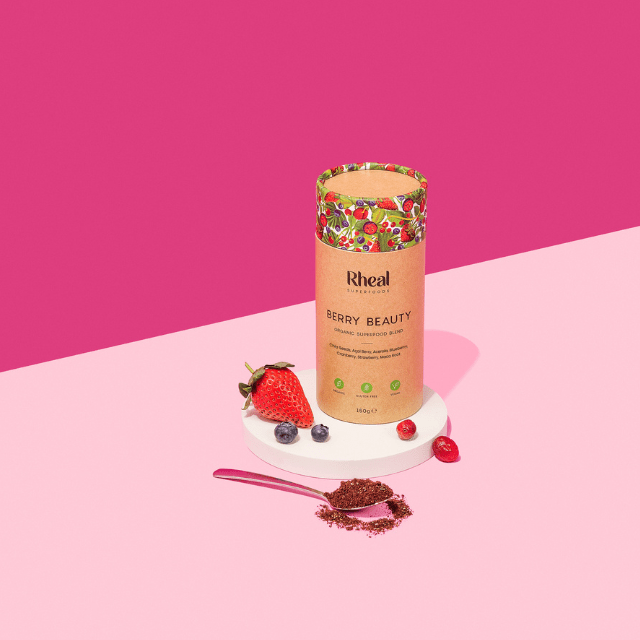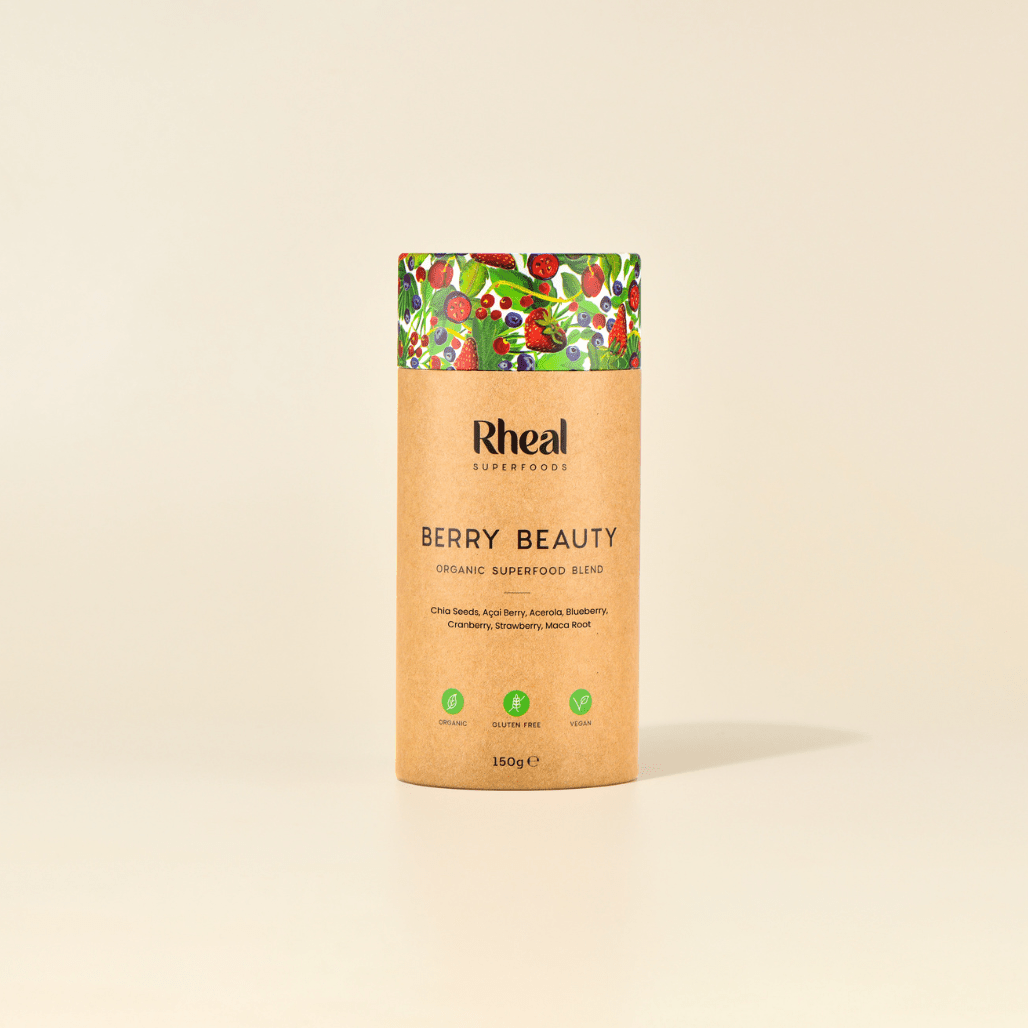 7
Nutritious Superfoods
Certified Organic
Gluten Free & Plant Based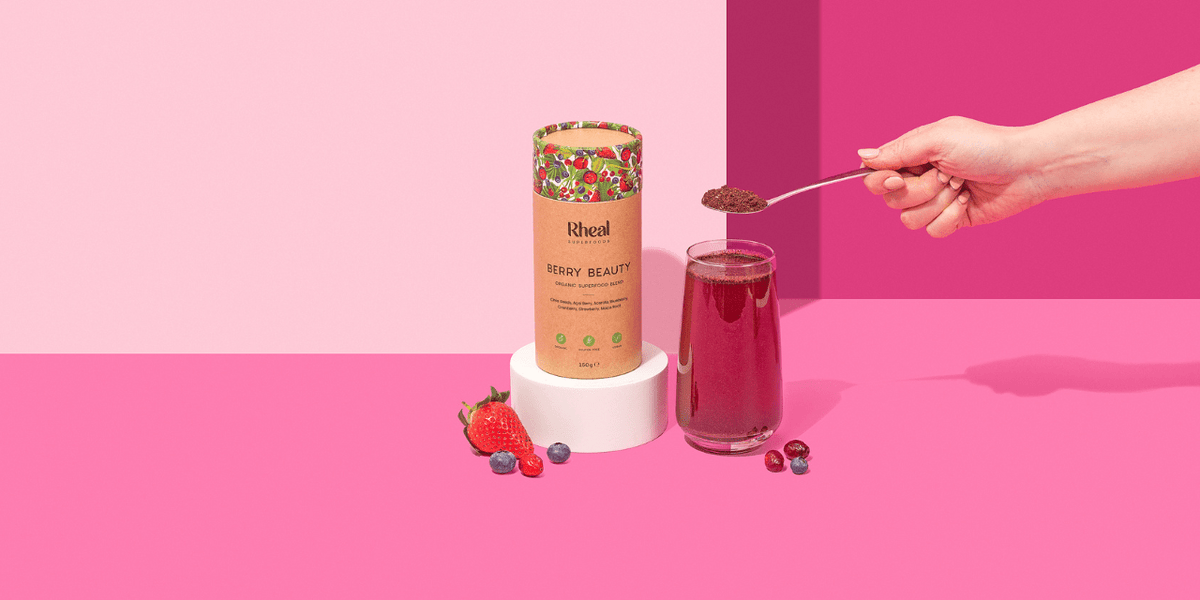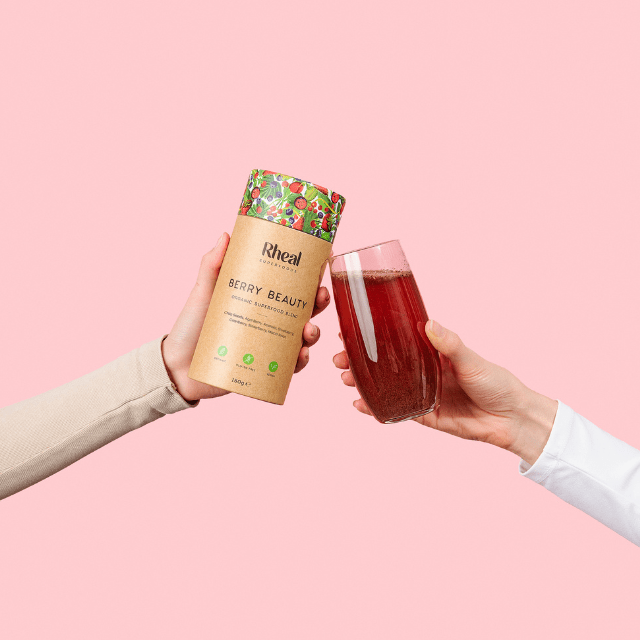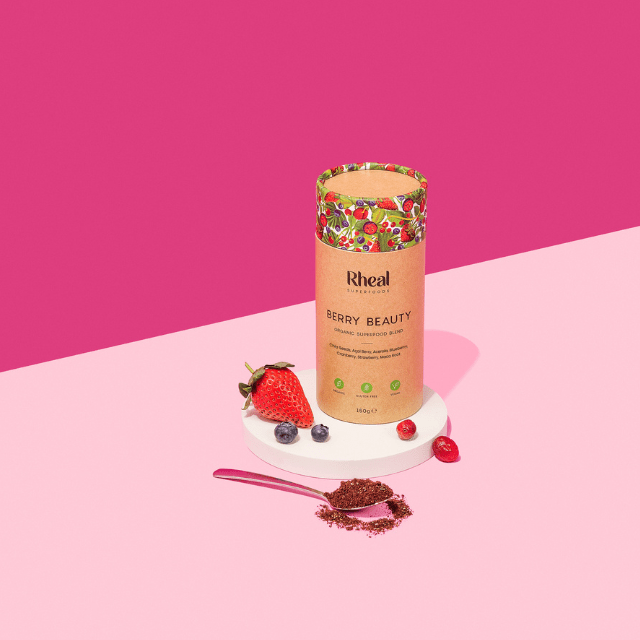 Berry Beauty
Your daily source of nature's best beauty foods.
Your Daily Source of Vitamin C: Over 100% RI of Vitamin C to support skin health & wellness.
7 Nutritious Superfoods: including Chia Seeds, Açai Berry & Maca Root.
Suggested Use: mix with water, add to smoothies, juices, sprinkle over yoghurt & much more.
Ingredients

Organic: Chia Seeds, Açai Berry Powder, Acerola Powder, Blueberry Powder, Cranberry Powder, Strawberry Powder, Maca Root Powder.

How To Use

Add a spoonful to water, with a squeeze of fresh lemon or lime for a morning superfood tonic.

Blend with frozen berries, banana, oats and plant milk for a delicious breakfast smoothie.

​​"The Startup Creating Premium Superfood Blends To Improve Your Health"

"Superfoods Are The Future"
Tej Lalvani, CEO Vitabiotics

"Help boost your
all-round wellness"

"Rising stars"
Nutritious Beauty Foods
Including Açai, Blueberry, Maca Root, Chia Seeds + more.
Glowing Antioxidants
With 100% of your daily serving of Vitamin C.
Plant Power
With the best superfoods to support healthy skin, hair & nails.
Always Organic
Certified Organic by Organic Farmers & Growers (OF&G).
Mix with Water
Add to still water for a refreshing beauty tonic.
30 Servings
To support you every day.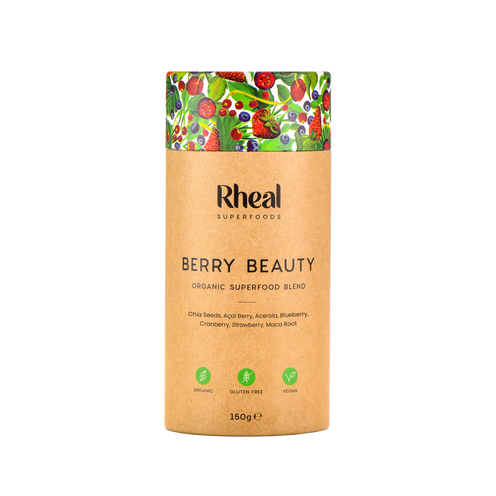 One Time Purchase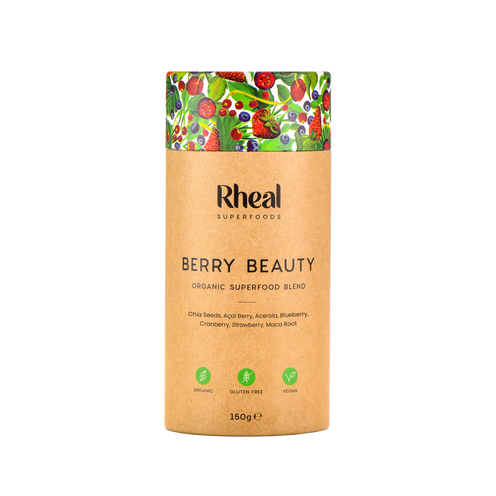 Subscription
15% off subscription products
Free UK shipping
Skip or cancel anytime
We'll do good for you, and we'll do good for the planet too.
With every order, we plant a tree on your behalf with our charity partner, Ecologi. As a company, we're committed to helping rebuild areas affected by deforestation and reducing carbon in the atmosphere. And so far with your support, we've planted over 80,000 trees across the world!
See our blends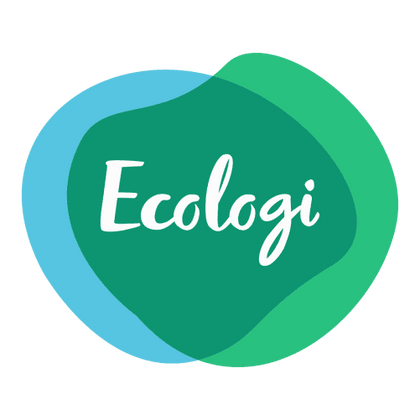 Commonly asked questions
Can Berry Beauty help with skin conditions?
We would always recommend discussing any changes to your diet or supplements with your doctor, especially if you have a condition. However, all of our blends are made with 100% natural ingredients. Berry Beauty is our chosen blend for skin health and can help to reduce irritation and inflammation, which are often the root cause of skin flare-ups.
How do you use Berry Beauty?
Berry Beauty can be added to smoothies, juice, healthy recipes and even just plain water. As long as you enjoy a serving each day, that is the main thing to get maximum benefits!
Can I use Berry Beauty Beauty with the other blends?
Yes, all of our blends are made using natural superfoods. So you can enjoy each blend daily and even add multiple blends to one meal or smoothie.
What does it taste like?
Berry Beauty tastes and smells of delicious berries, with an added crunch of Chia Seeds.
Can I have Berry Beauty if I'm pregnant or breastfeeding?
All of our superfood blends are certified organic and contain only the highest quality of natural ingredients. However, we would always recommend that you speak with your doctor or midwife if you are pregnant - in case there are any specific reasons why you should not consume our products or certain ingredients.