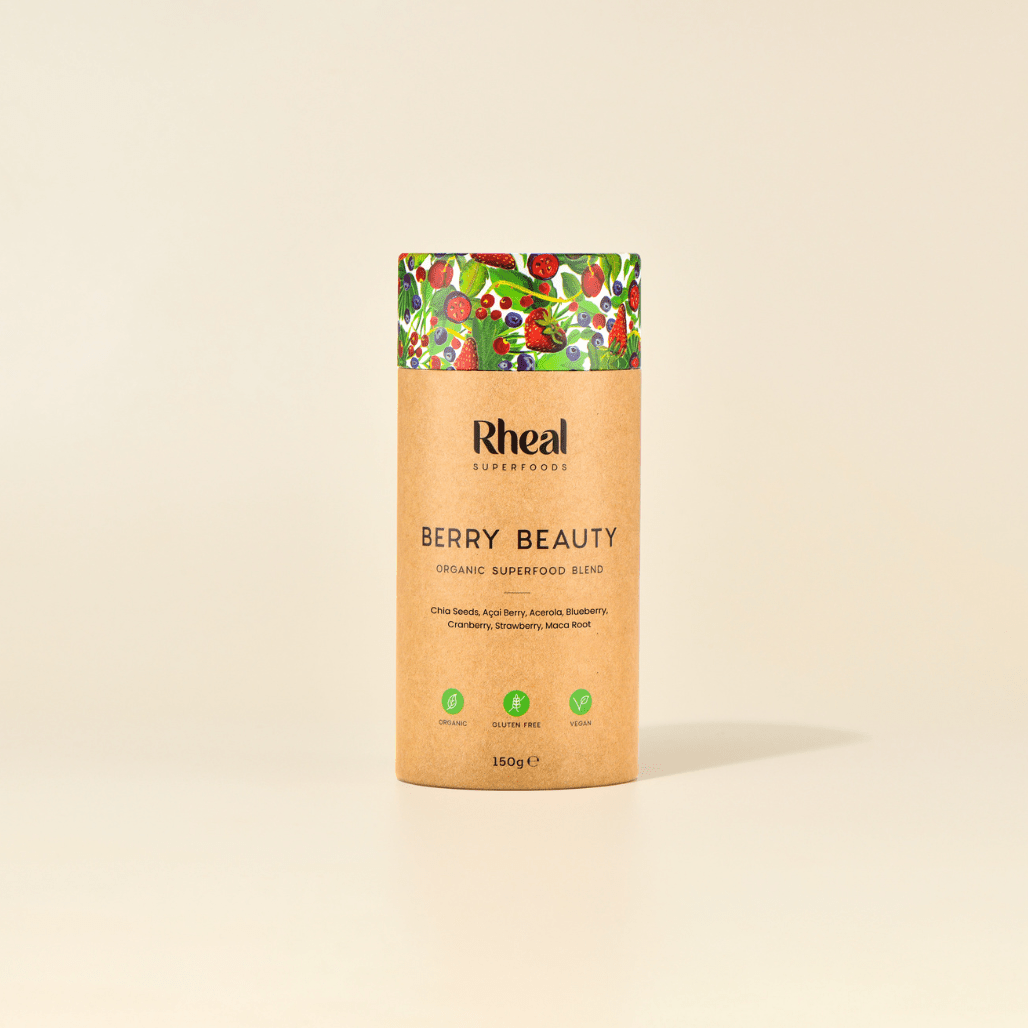 7
Nutritious Superfoods
Source of Vitamin C
Organic & Gluten Free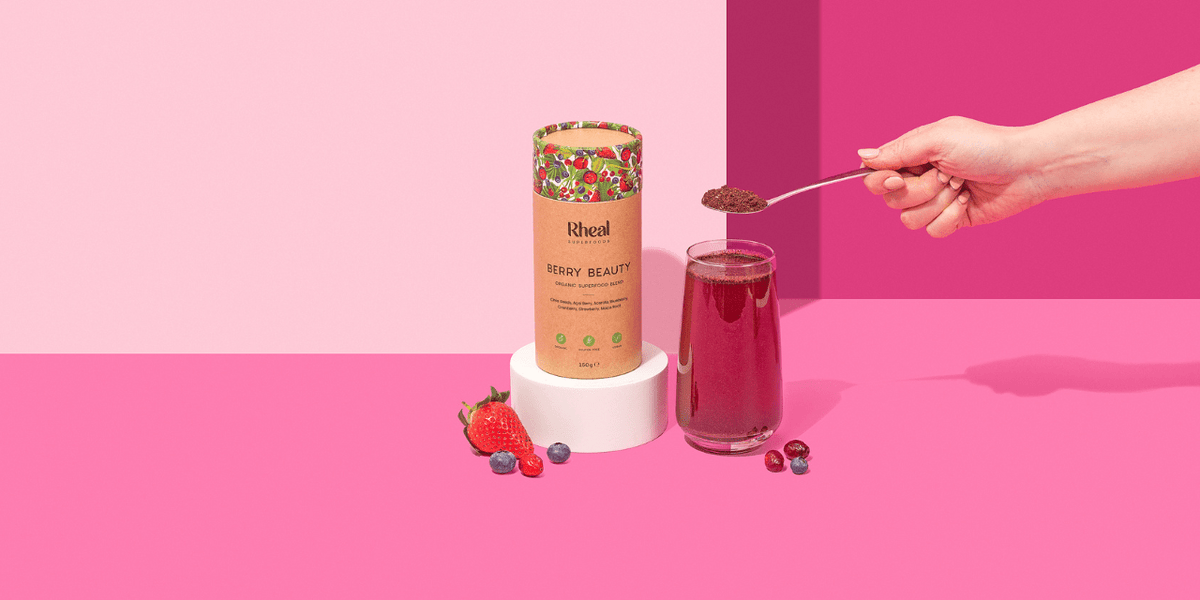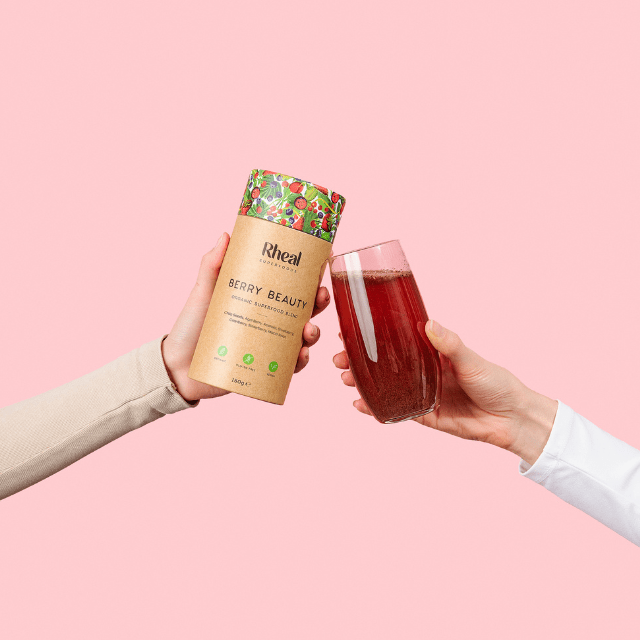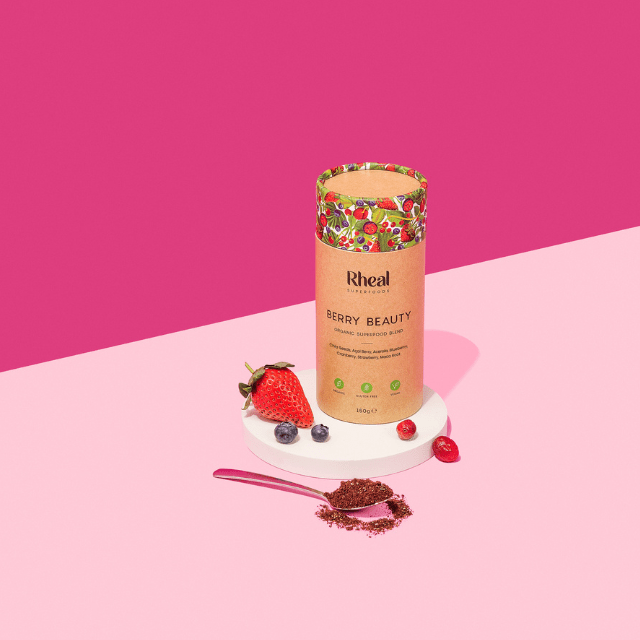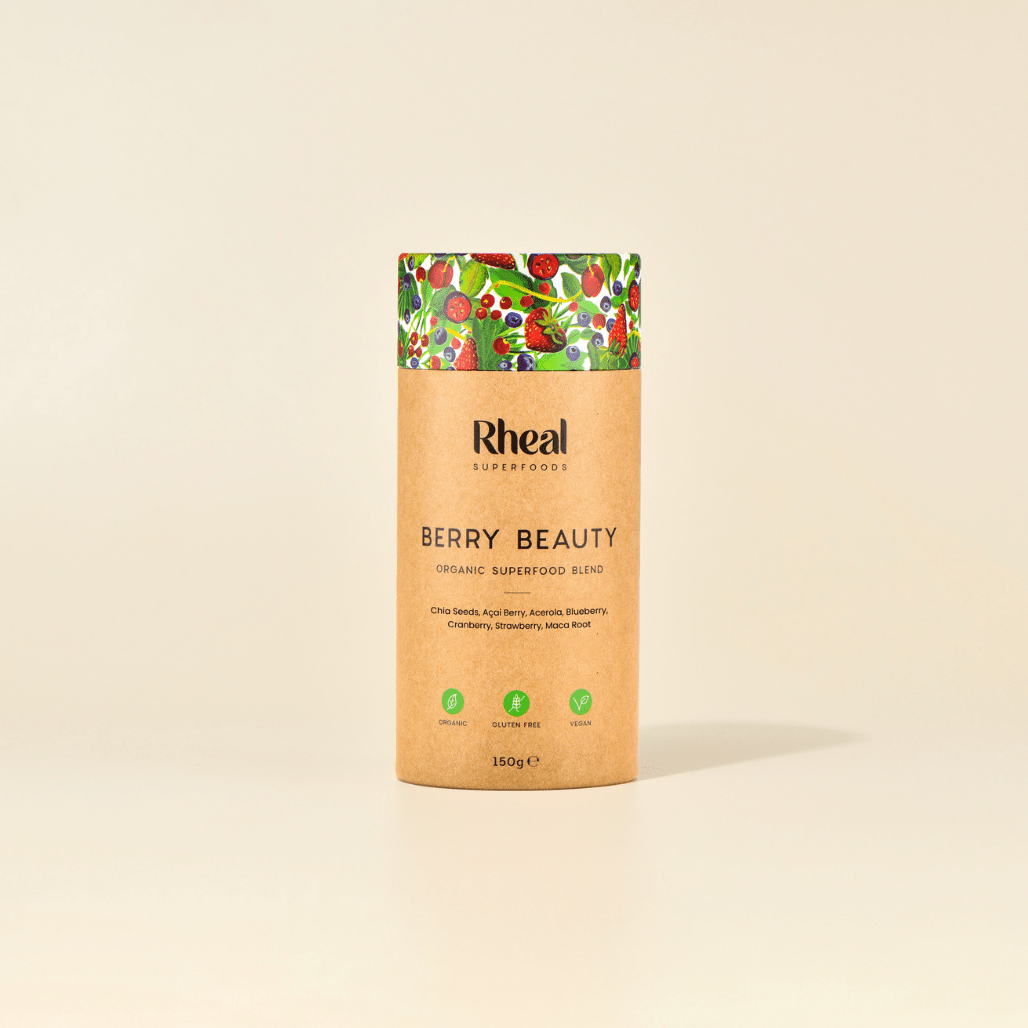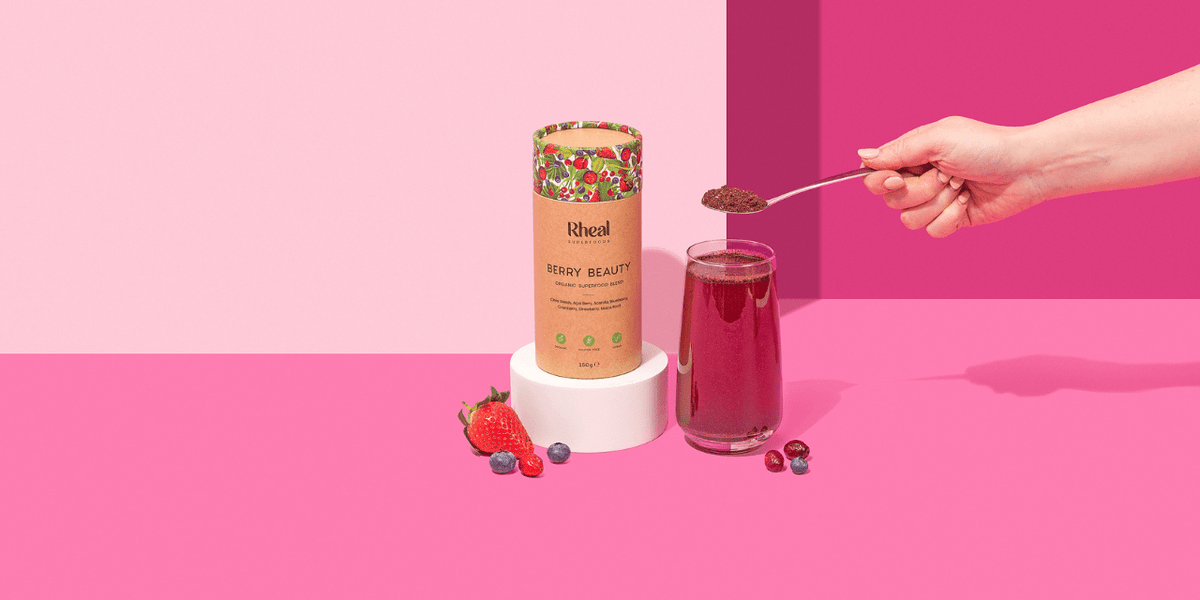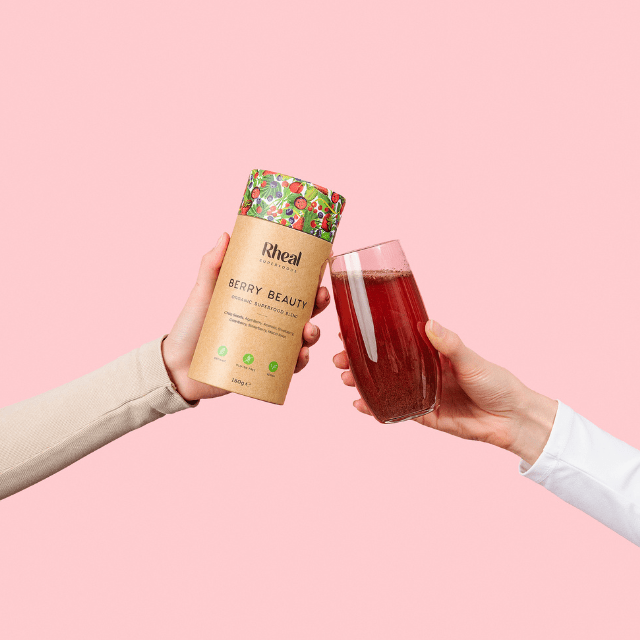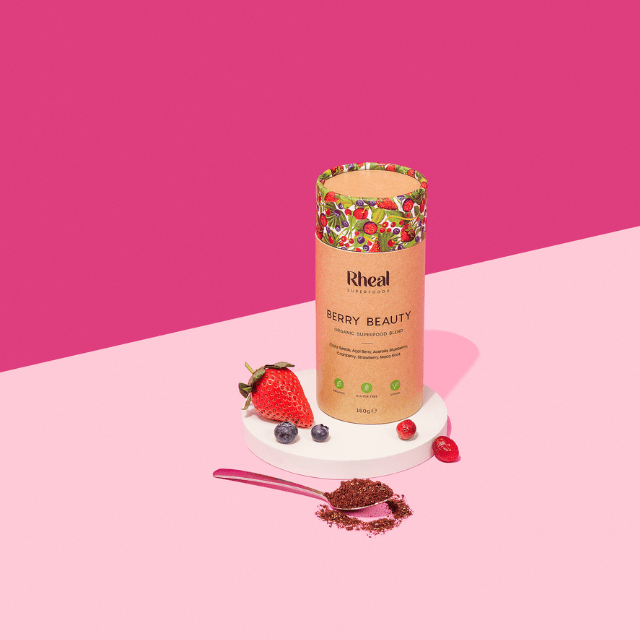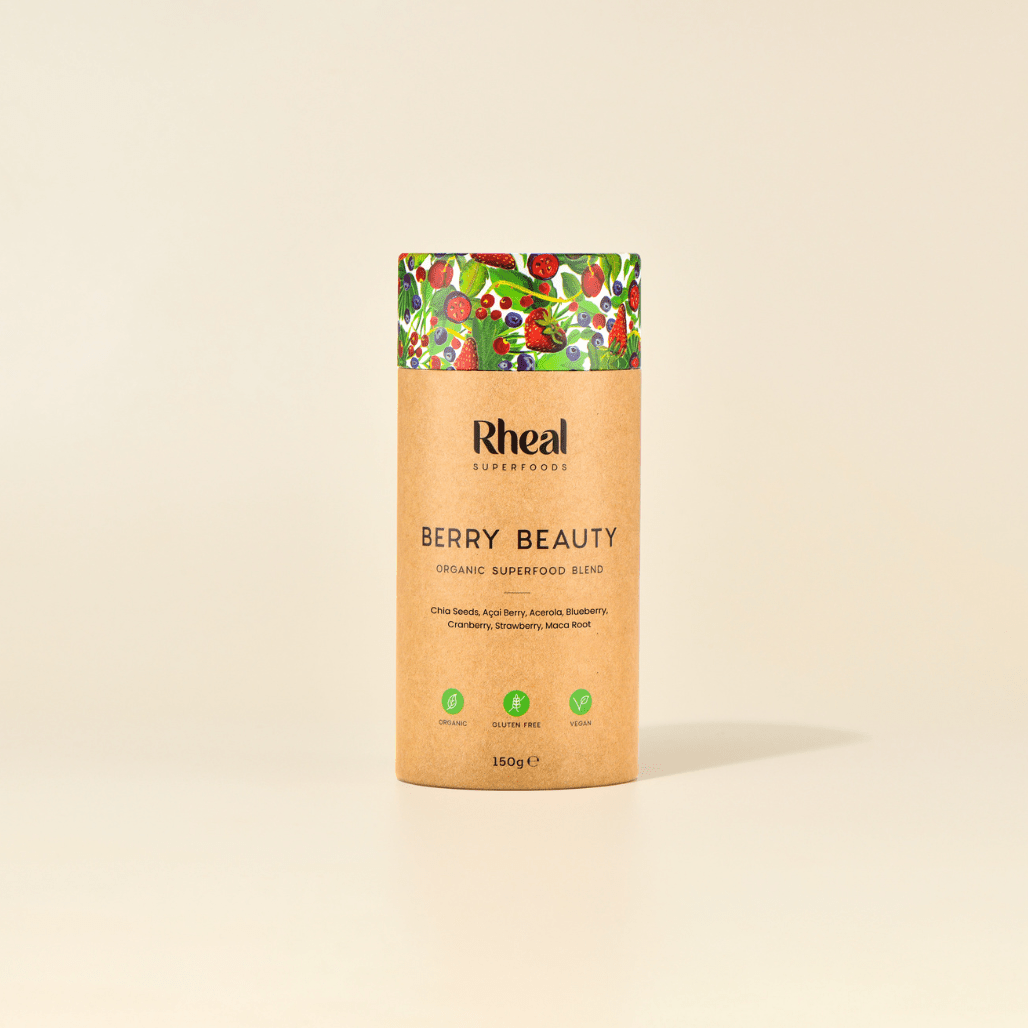 7
Nutritious Superfoods
Source of Vitamin C
Organic & Gluten Free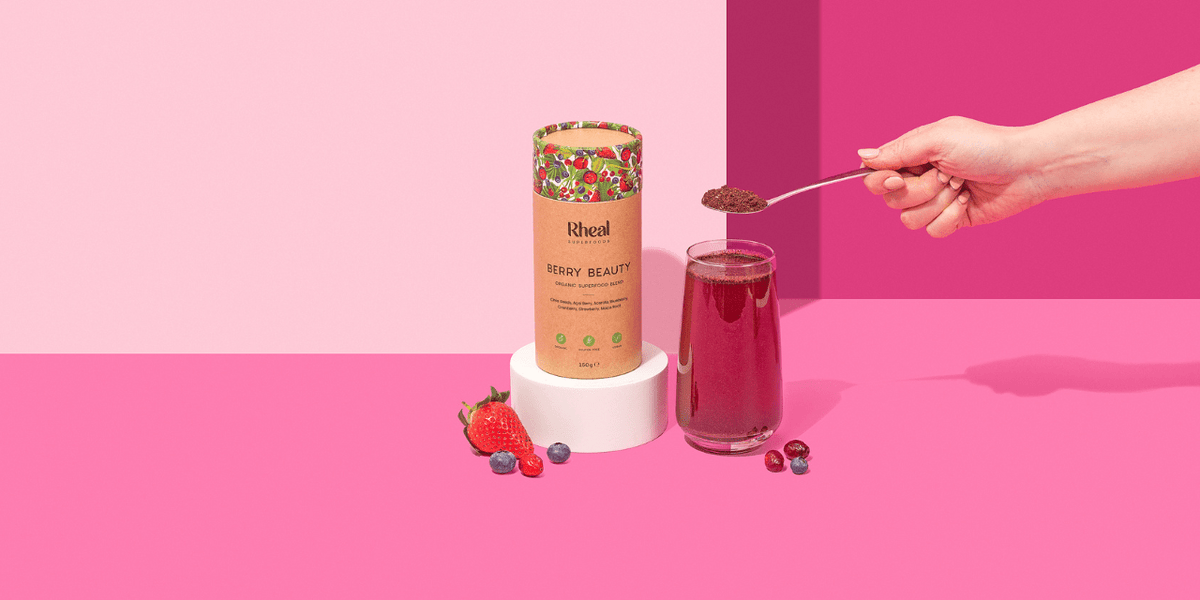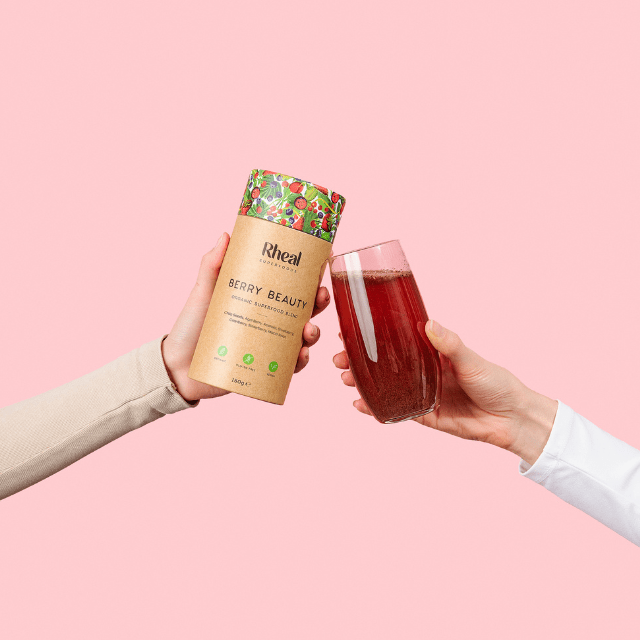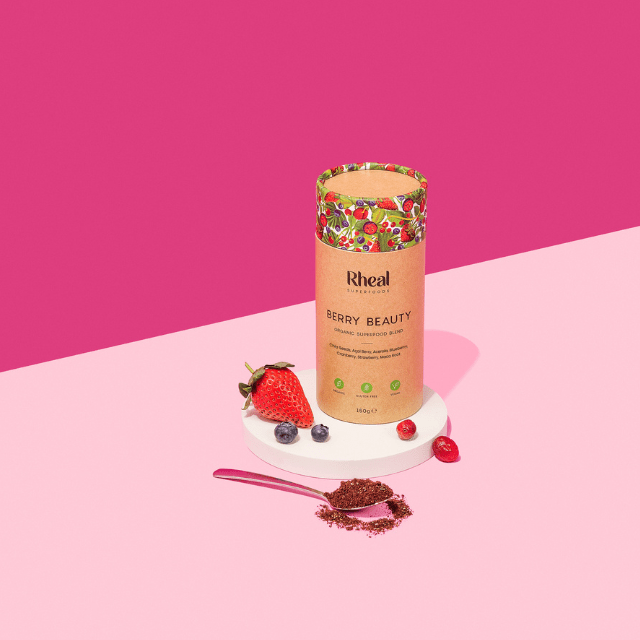 Berry Beauty
Your daily source of nature's best beauty foods, to help you glow on the inside & out.
Beauty Superfoods
With Açai Berry, Blueberry, Cranberry & Maca Root
Glowing Antioxidants
With Acerola Cherry to provide 100% of your daily serving of Vitamin C
100% Organic
Organic ingredients only and certified Organic by OF&G
Gluten Free
And Coeliac safe, with only gluten free ingredients & third party testing
Easy to Enjoy
Add Berry Beauty to water, fresh juice, sprinkle over oats, yoghurt & health snacks
30 Servings
To support you every day, all month long
Nature's Best Beauty Superfoods
The best nutritious superfoods to help you glow on the inside & out.
Add 5g/1tsp serving to a glass of cold water and mix well. We recommend to enjoy before meals, to ensure maximum absorption.

Blend your 5g/1tsp serving with frozen banana, frozen berries, mango, apple juice, milk and ice for a delicious antioxidant smoothie.

Add your 5g/1tsp serving to a delicious yoghurt bowl with fresh berries & nut butter. You can also add Berry Beauty to your favourite overnight oats recipe, for a berry-bursting start to your day.
What's Inside
Just 7 organic superfoods to support beauty from within. And yes, that's it.
Chia Seeds
These edible seeds come from the Salvia hispanica, a flowering plant in the mint family native to central and southern Mexico. Chia Seeds are naturally rich in minerals, omega-3 fats, antioxidants and fibre too!
Açai Berry
The Açai berry is known to be rich in antioxidants, which help to defend skin, hair and nails from cellular damage. In South America, the Açai berry is also known as the 'Beauty Berry' because of its ancient power to keep skin healthy and youthful.
Acerola
Acerola, also known as the Barbados & West Indian Cherry, contains the highest source of Vitamin C than any other berry on the planet. It really is a beauty powerhouse.
Blueberry
Wild Blueberries are one of nature's most potent sources of antioxidants, helping to promote overall health & wellness.
Cranberry
Native to North America, cranberries have earned their superfood status thanks to their burst of nutrients. They have been shown to boost the immune system and even fight-off infections - most famously, UTI's.
Strawberry
One of the most popular berries out there, strawberries were once considered to be a luxury food, only to be enjoyed by royalty. Luckily for us, this is no longer the case. So we can all harvest the power of strawberries for a delicious source of nutrients.
Maca Root
Maca Root is one of nature's best adaptogens, which helps the body to naturally regulate stress hormones whilst also promoting calmer energy.
Join 750,000+ Customers Who Love Rheal
Let's hear what some of them have to say.
"A new must have for me! Tastes amazing on my oats in the morning and has made a big difference to my skin since using it. Great product!"

Jo

"This drink I would definitely recommend and have done so to many of my friends and family. You feel your giving your body a boost of wellness with every mouthful. I have more energy ,my gastric health is much better and my skin looks great. I'm definitely a regular customer."

Pauline

"Brilliant product which I shall continue to use indefinitely. I have seen improvement in my skin and hair but most notably my nails which have gone from being soft and flaky to strong and healthy looking. Fantastic!"

Clare

"I had a baby 9 weeks ago and have been taking the berry beauty blend every morning with a smoothie for around 6-7 weeks and I have soooo much energy, my skin is glowing (I've been complimented on it a few times) and I haven't suffered any hair loss which can typically happen after having a baby. I feel great!"


Gabby

"I'm feeling good naturally and I can't believe it. Clean, natural products that actually work. No nonsense, no hidden nasties, no flavourings or additives, just natural ingredients and incredible results. Highly recommend, will be buying these products for the rest of my life."

Helen

"This is, by far, the BEST superfood/health brand out there. Natural products that really really work. No additives or flavourings like other brands, and no nonsense. Just goodness, backed by science, which as a brand, they are not afraid to educate us on. Fantastic emails, brilliant branding and healthy products."


Samantha
Frequently Asked Questions
Can Berry Beauty help with skin conditions?
We would always recommend discussing any changes to your diet or supplements with your doctor, especially if you have a condition. However, all of our blends are made with 100% natural ingredients. Berry Beauty is our chosen blend for skin health and can help to reduce irritation and inflammation, which are often the root cause of skin flare-ups.
How do you use Berry Beauty?
Berry Beauty can be added to smoothies, juice, healthy recipes and even just plain water. As long as you enjoy a serving each day, that is the main thing to get maximum benefits!
Can I use Berry Beauty Beauty with the other blends?
Yes, all of our blends are made using natural superfoods. So you can enjoy each blend daily and even add multiple blends to one meal or smoothie.
What does it taste like?
Berry Beauty tastes and smells of delicious berries, with an added crunch of Chia Seeds.
Can I have Berry Beauty if I'm pregnant or breastfeeding?
All of our superfood blends are certified organic and contain only the highest quality of natural ingredients. However, we would always recommend that you speak with your doctor or midwife if you are pregnant - in case there are any specific reasons why you should not consume our products or certain ingredients.
Have more questions? Get Help
We Think You'll Love These Too
We'll do good for you, and for the planet too.
As a registered B Corp, this means that every decision and step we make as a business, carefully considers the impact we will have on the planet, our communities, our wildlife & eco-systems. And with every order, we will also plant a tree on your behalf with our charity partner, Ecologi.
So far, we've planted over 500,000 trees worldwide, to support areas affected by deforestation.
Rheal is truly a force for good.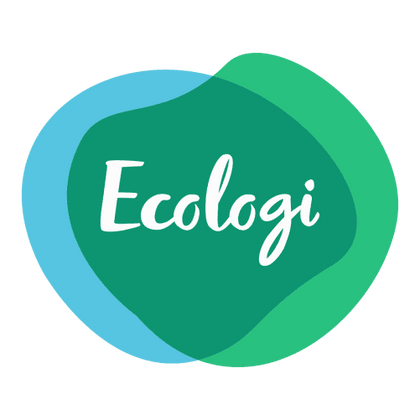 Keep in touch
Sign up to hear from us on all things superfoods, health hacks & more!
By clicking 'sign up' you are opting in to marketing. You can unsubscribe at any time.
Privacy Policy
.